Gamemerk's Wall Hack for Soldier Front NA
Soldier Front
[ October 18, 2012 at 2:53 AM ] 475 Views
Currently this cheat only contains a wallhack (with cham colours blue and red).
This does not contain GG Protection or Screenshot protection as they are exclusive to my VIP cheats. However the file is somewhat encrypted and made to be undetected for now.
This will only work for soldierfront, however there are other versions being created for other special force versions.
Instructions:
Download and extract the .zip file.
Run 'GMPublic.exe'
Run soldierfront
Go to lobby or your inventory and press 'Insert'. (This will finish loading the cheat).
Enjoy a free wallhack.
Changelogs:
Added missing models 'Black Devil' and 'RISA'
Added missing character parts and the following missing armor:

StrawHat
Black Armor Helmet
Officer Chapeau
Gray Beanie
Cowboy Hat
Training Jacket
Black Armor Vest
Reapers Bullet
Bulletproof Vest
Rabid Goblin
Highest Grade Tattoo
Special Tattoo
Training Pants
Black Armor Pants
Black Armor Combat Boots
Superbowl Helmet
Santa face

Improved encryption to avoid detection
Screenshots: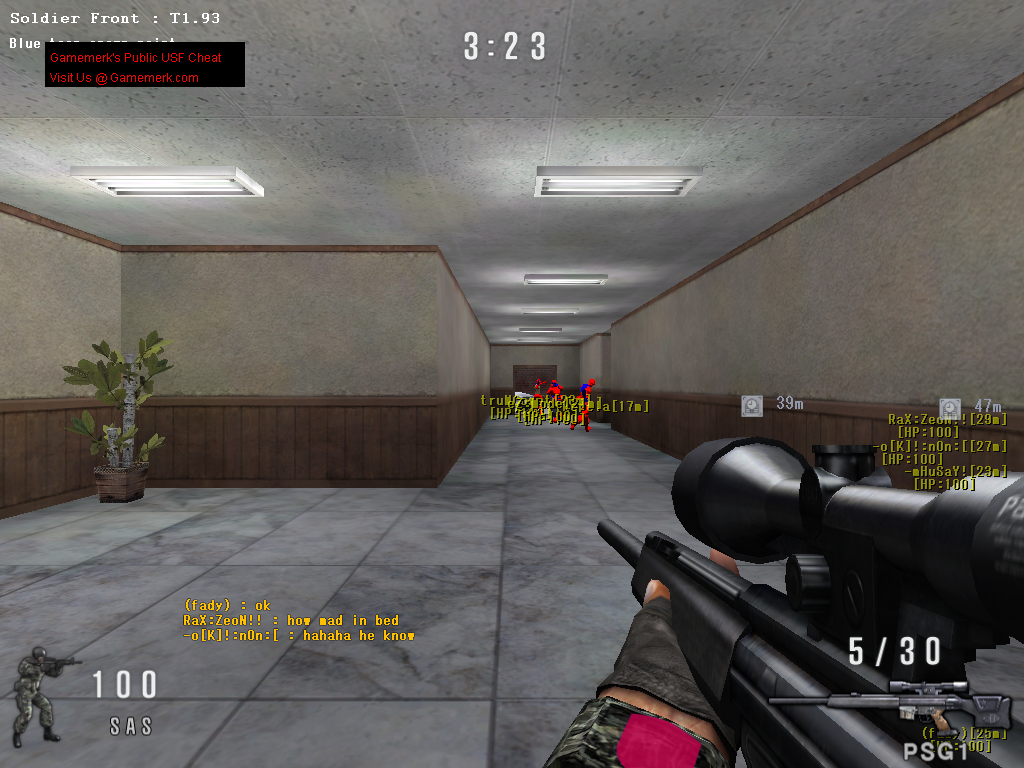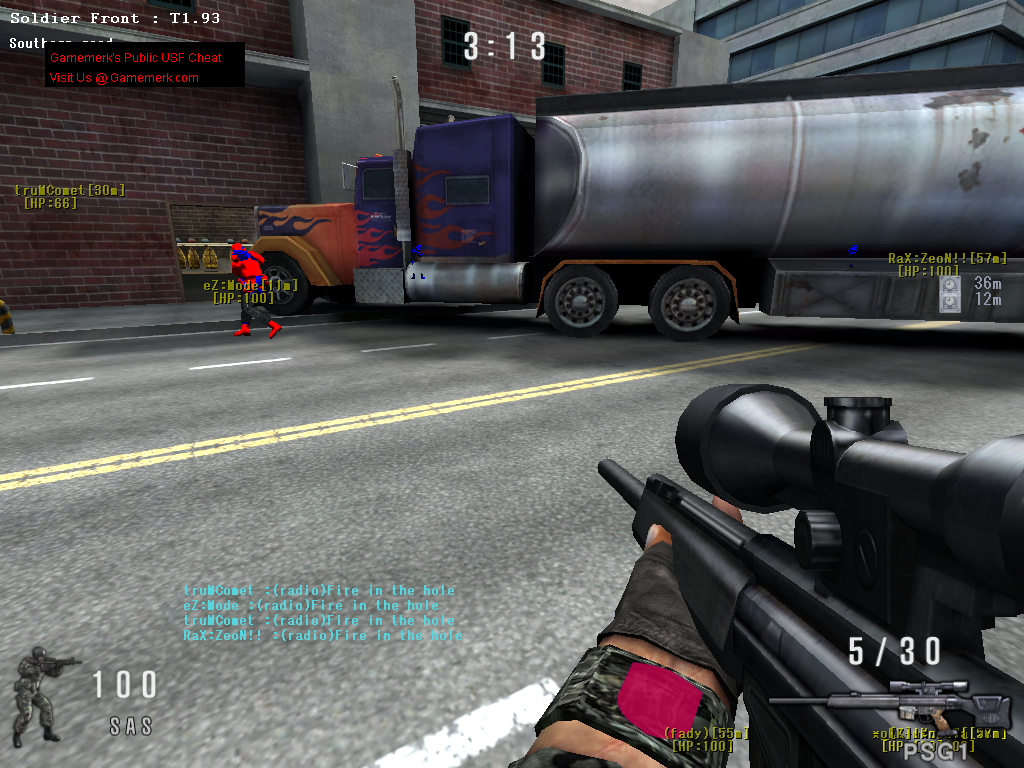 Credits: Crosshatch